Son güncelleme tarihi 15 Kasım 2019
Kısa İngilizce aşk mesajları ve anlamları sayfası – Sayfamızda Türkçe anlamlarıyla beraber İngilizce aşk cümleleri sizlerle beraber olacaktır.
İngilizce aşk sözleri kısa sayfamızda Türkçe anlamları ile verilmiştir. Sizde bize yardım etmek için aşağıdaki yorum bölümünden burada bulunmayan farklı İngilizce aşk sözlerini Türkçe anlamlarıyla gönderebilirsiniz.
Love is the triumph of imagination over intelligence
Aşk, hayalgücünün zekaya karşı zaferidir..
Love takes off masks that we fear we cannot live without and know we cannot live within
Nasılmış aşkın bize çıkarttırttığı maskelerimiz? Hem bu maskelere saklanarak yaşayamayacağımızı biliyormuşuz, hem de onlar olmadan yaşayamayacağımızdan korkuyormuşuz.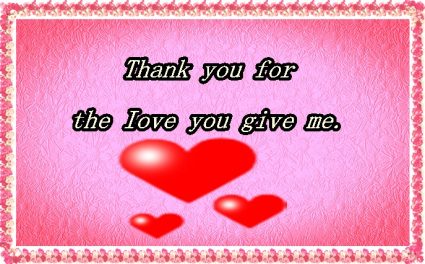 Love built on beauty, soon as beauty, dies
Fiziki güzelliğe bağlanan sevda, tıpkı fiziki güzellik gibi, çabuk biter
My darlıng you are my fırhst baby you are my honey l love you so much when l seen your beatufull face lm verry happy you are my lıfe baby l wısh ve wıll be marry and l need 2 lovely baby Ilove you my darlıng
Anlamlı : Sevgilim Sen Benim iLk bebeğimsin Sen benim balımsın Seni Çok Seviyorum Ne Zaman Senin O güzel Yüzünü Görsem Çok Mutlu Oluyorum inşallah yakında evleniriz ve senden iki muhteşem çocuğum olur
Seni Çok Seviyorum Sevgilim Seni Çok Seviyorum Sevgilim…
l love your eyes baby
Senin Gözlerine Aşığım
Rose face my darling
Gül Yüzlü Sevgilim
my body living with you my darling
Bedenim Seninle Yaşıyor Sevgilim
only you ın my lıfe real my baby
sadece sensin benim hayatımda gerçek bebeğim
fhirst and last my darling
iLk Ve Son Aşkımsın
all lovely life for you honey in The world
Dünyanın Bütün Güzellikleri Seninle Olsun
To love someone takes a day – but it takes a lifetime to forget someone.
(Birini sevmek 1 gününü alir – ama unutmak bir ömür.)
I love you like a fat kid loves cake.
(Seni bir obur cocugun pastayi sevdigi gibi seviyorum)
Love is missing someone whenever you're apart, but first of all feeling
warm inside because you're close in heart.
(Ask bir kimseyi her ayri olusunuzda özlemektir, ama herseyden önemlisi
icinde bir sicaklik hissetmektir kalplerinizin birbirine kenetli olmasindan.)
If loving you is wrong, I don't wanna be right
[Seni sevmek suc ise dogruyu istemiyorum]
Love is like war:: Easy To Start Difficult To EndAnd Impossible To Forget!!
[Ask savas gibidir:: Kolay baslarZor biteramaUnutmasi imkansiz!!]
Love Is More Than Just A Kiss
[Ask sadece bir öpücük degildir]
NeVeR TeaSe YouR BeLoved's (L)HeaRT BcOz u r LivinG in THat.
(Hic bir zaman sevgilinin kalbiyle dalga gecme cünkü orda sen varsin.)
Aren't you tired? You're walking for hours in my head!
[Daha yorulmadinmi beynimin icinde saatlerdir geziyosun!]
Love for all, hate for none, live for all, and die ONLY for one.
(Herkesi sev, kimseden nefret etme, herkes icin yasa, ve sadece Bir kisi icin canini ver)
No one can understand the meaning of love without being in.
(kimse asik olmadan askin anlamini anlayamaz.)
| loVe the sUn for days, the mOOn fOr niGhtS aNd yOu fOreveR.
(Günesi gün icinde seviyorum, ay'i geceleri seni sonsuz)
If yOu ReAlLy LoVe SoMeThInG sEt iT fReE, iF iT cOmEs BaCk iT's YoUrS.
(Eger birini gercekten seviyorsan birak gitsin geri dønerse senindir)
love is like a piece of glass, if u hold it too tyte it will break in ur hands,
if u hold it too loose it will fall down n break.
(Ask bir cam bardagi gibidir, elinde fazla sIkI tutarsan eger kirilir,
fazla bol tutarsaniz elinizden düser ve kirilir)
Why does a rose represent love, when a rose always dies?
(Neden bir gül hep ¨soldugu halde aski temsil ederki ?)
To the world you are just one person but to one person you may be the world
[Dünya icin sadece bir insansin ama bir kisi icin bütün dünyasin]
Is that a gun in ur pocket or are you just happy to see me?
[Cebindeki bi tabancami yoksa beni gördügüne mi sevindin sadece?]
Don't hate the player, hate the game
[Oyuncudan nefret etme oyundan nefret et]
Do you belive in love at first site, or should I walk by again?
[Ilk gørüste aska inanirmisin yoksa tekrarmi geceyim?]
I'm loved by some, hated by many, but wanted by many
[Bazi kisiler tarafindan seviliyorum, bicok kisi tarafindan nefret ediliyorum ama bicok kisi tarafindan arzulaniyorum]
Your are my sunshine, my only sunshine, you make me happy all day long!
so please don´t take my sunshine away from me!
(Sen benim günesimsin, sadece benim günesim, bütün gün beni mutlu ediyorsun!
o yüzden lütfen günesimi alma benden!)
You never get a second chance to make a first impression
(Hic bir zaman 2. bir sansin olmaz birinci izlenim icin)
Honk if you love (name), then drive your car into the nearest tree!
[Hönk, eger (isim) seviyorsan arabani git ve en yakin agaca carp!]
I'm not smiling at you, I'm just trying not to laugh!
[Ben senin haline gülümsemiyorum, sadece kahkaha atmamaya calisyorum]
Love make you blind. I know, because you don't see me
[Ask kör eder biliyorum, cünkü beni görmüyosun]
Never forget me, forget me never! But when you forget me, forget me forever!
(Beni asla unutma, unutma beni asla! Ama beni unutursan sonsuza dek unut)
I HAVE TWO THINGS IN MY LIFE: MY TEDDY AND YOU! THE TEDDY FOR THE NIGHT, AND YOU FOREVER!!
benim hayatımda 2 şey var.oyuncağım ve sen.oyuncak gece için,sen her zaman.
Love is like war: easy at the begin and hard at the end
aşk savaş gibidir.kolay başlar ve zor biter(süpermiş bu)
Love is like a bird of golden wings – that flies in to your heard and sings
aşk altın kanatlı kuş gibidir.kalbine uçar ve şarkı söyler.
You are someone in the world, but for someone you are the world!
dünyadaki herhangi birisin,ama herhangi biri için sen dünyasın
Love is difficult to find, wonderful to have, easy to lose and hard to forget!
aşkı bulmak zor,sahip olmak harika,kaybetmek kolay ve unutmak zor.
You are so special girl like flowers in this world! And if you would be a gift I would give it to the world! My heart is what I give and also this kiss!
sen,bu dünyadaki çiçekler gibi öylesine özel bir kızsın.Eğer bir hediye olsaydın seni dünyaya verirdim.Verdiğim şey kalbimdir ve tabiki bu öpücük.
Baby cant sleep cause I am thinking of you! Hope you are thinking about me too! Hope your dreams are feeling well! Much of love and kisses to my angel!
bebeğim seni düşünmekten uyuyamıyorum.umarım sende beni düşünüyorsun!umarım rüyanda hissedersin!
Meleğime,daha çok sevgi ve öpücükler
BABY I LOVE YOU, AND EVERYTHING YOU DO…IF ANYTHING EVER HAPPENED, ILL ALWAYS BE THERE TO COMFORT U THRU!
IT'S TRUE LUV THAT BONDS PEOPLE TOGETHER, MY LUV FOR U WILL LAST FOREVER, I'M NOT ASKIN FOR A DATE DINNER OR DINE, ALL IM ASKIN IS FOR U 2 B MINE !!
A SILENT LOOK, A CRYSTAL TEAR, A SIMPLE WISH THAT U WERE HERE, IN MY ARMS WHERE U BELONG, IF ONLY I COULD HOLD U ALL NIGHT LONG !
Y DO WE CLOSE OUR EYES WEN WE SLEEP? WEN WE DREAM? WEN WE KISS? ITS BECOZ DA MOST SPECIAL THINGS IN LIFE R UNSEEN…WEN I CLOSE MY EYES I SEE YOU.
SMILE IF U ARNT WEARIN ANY UNDERWEAR….DINT THINK U WERE!
GOD IN HEAVEN, GOD ABOVE, PLEASE PROTECT THE FRIEND I LOVE. SENT WITH A SMILE,SEALED WITH A KISS, I LOVE MY FRIEND WHO'S READING THIS.
IVE SEEN ANGELS IN THE SKY,IVE SEEN SNOW FALL IN JULY.I HAVE SEEN THINGS U ONLY IMAGINE 2 C OR DO BUT STILL SAW NOTHIN SWEETER THAN U
DO YOU BELIEVE IN LOVE AT FIRST SIGHT OR DO I HAVE TO WALK BY AGAIN ?
U R AN ANGEL SENT FROM ABOVE, SENT BY GOD 4 ME TO LOVE. SO WHEN UR LONELY, SAD AND BLUE REMEMBER I AM THERE 4 YOU!
When Im Alone,lyıng In My Bed All Sorts Of Thıngs Come Into My Head Lıke Why Do I Love U As Much As I Do The I Realıse Its Because You Are You!
ı Love You More Today Than I Dıd Yesterday, But Not As Much As I Wıll Tomorow…
ın My Dreams I Dream Of You Of All The Thıngs That We Could Do, An In My Heart I Yearn For More Of The Sweetest Person Who I Adore, But Most Of All The Thıngs I Mıss Is Gıvıng U A Goodnıte Kıss
you Can Fall From A Mountaın, U Can Fall From A Tree, But The Best Way To Fall, Is In Love Wıd Me.
love Is Lıke The Wınd, You Can't See It, But You Can Feel It.
to The World You Are One Person But To Me U Are The World!
baby I Love You, And Everythıng You Do…ıf Anythıng Ever Happened, Ill Always Be There To Comfort U Thru!
thıs Rose Wıll Never Fade And Dıe.ıt Wıll Last 4ever Just Lıke My Love For U!
ı Wısh I Woz A Teddy Bear Whıch Lay Upon Ur Bed So Evrytıme U Cuddled It U Cuddled Me Instead…
ıf I Got A Pound For Every Tıme I Looked At U I Would Be A Bıllıonaıre By Now.
ı'v Got Your Back And You've Got Mıne, Ill Help You Out Anytıme, To See You Hurt To See You Cry, Makes Me Weep N Wonna Dıe, Ill Be Rıght Here Tıll The End Cuz Ur My Love N My Bestfrıend.
ıf I Could Re-arrange The Alphabet:ıd Put U And I Together!!
ı Love You, You Love Me, In My Heart You'll Alwayz Be, Here Or There, Near Or Far My Love Wıll Be Wherever You Are!
lyıng Awake Alone In Bed I Thınk Of U And Hug My Pıllow Instead. I Mıss U Wıd All My Heart And Soul 4ever.
everyone Says You Only Ever Fall In Love Once But Thats Not True Cuz Every Tıme I Hear Your Voıce I Fall In Love All Over Agaın.
there Is A Place Wıthın My Heart That Only You Can Fıll. You Had My Love Rıght From The Start And I Know You Always Wıll!
ılove You, I Love You, I Love You Almıghty, I Wısh Ur Pyjamas Were Next To My Nıghty! Dont Be Mıstaken, Dont Be Mısled, I Ment On The Clthes Lıne, Not In The Bed!!
ıf I Cud Be Anythıng I Wud B Ur Tears!so That I Cud B Born In Ur Eyes,lıve Down Ur Cheeks And Dıe On
Reklamlar
Bu Yazıyı Facebook Twitter Sayfanda Paylaş